It's been nearly a month since the release of Halo 5: Guardian's last free update "Battle of Shadow and Light." However, the newest update "Cartographer's Gift" is coming this week, bringing a host of new features, including Forge Mode, multiplayer maps, weapons, armor, and more.
Forge Mode allows owners of the game to customize, save, and share maps and has been a running feature in the series since Halo 3. However, the newest iteration of the mode is vying for top spot, introducing new features like grouping, multi-select, and 1700 new objects. Additionally, the mode is bringing light fixtures, light objects, and the ability to customize in primary, secondary, and tertiary colors.
On top of Forge Mode, new assassinations like: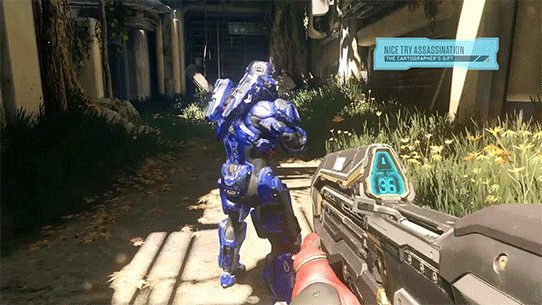 are being added for those who want to spice up their multiplayer experience. For those looking to build their armory, the MARK IV [GEN 1] armor set and SPNKR Rocket Launcer REQ set, among others, will be released.
To flesh out the multiplayer scene, a new Arena map (Overgrowth) is being folded into the current playlist bringing a small-scale asymetrical environment. Meanwhile, Entombed and Antifreeze are being added to the Big Team Battle maps.
Beyond the scope of gameplay, 343 is adding a new way for Spartan Companies to track their stats and performance across Halo 5. Additionally, 50 commendations have been added that target Spartan Comapnies — groups will have to work together to accomplish these achievements.
Last but not least, social playlists (unranked, casual) Arena and Big Team Battle playlists are being included in the update for those looking for more relaxed online gameplay, Meanwhile, Pre-Season is over with the launch of the new update, so Spartans should prepare themselves for Season 1 of online play.
As mentioned previously, Cartographer's Gift is set to release this week for free for all of those that already have the game. For full details, check out the Xbox Wire and the infograph below: